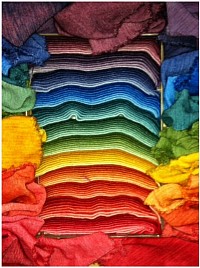 EQUIPMENT YOU NEED
BEGINNER COLOR WHEEL WORKSHOP EQUIPMENT LIST.
Here is a video demonstration of the equipment ones needs to set up their dye station at home. All of this can be easily put onto a rolling cart and rolled way when not in use if you are short on space,
Also here is a list to print out.